DONATE




Please help us reach our goal this Annual Campaign!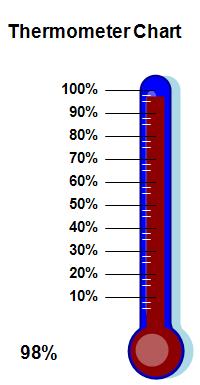 Here at NAMI Maryland, we are grateful that, with the generous support of people who believe in its mission, NAMI has become a leader in the fight to improve servies and policy to benefit those struggling with mental illness. But, continuing this important work costs money. To that end, we need your financial suport! At NAMI Maryland, we understand what individuals an families living with mental illness are going through, because we have been there ourselves. We know that education and support change lives and give people hope. Because of the support of people like you, NAMI Maryland is a state leader in community educaiton and advocacy.
Your support helps us to continue to combat stigma, to support families and individuals, and to advocate for treatment, services and support.
Please help us reach our goal of $30,000 by December 31. Your tax deductible donation to NAMI Maryland changes, and saves, lives. Thank you for partnering with us!


Help Bring Hope and Recovery
NAMI stands at the forefront of supporting those whose lives have been affected by serious mental illness, and is leading the way in transforming America's mental health care system.
Your gift helps provide vital program trainings for individuals with mental illness, and their families, across the state. Providing outreach and advocacy to improve mental health services, and local affiliate support. Your financial support is vital to this ongoing movement. Simply put, we cannot do it without you.
Donate online today:



Other Ways To Give
Shop at your favorite stores and support NAMI Maryland!
Check Donations
Write a check payable to NAMI Maryland and mail it to us at 10630 Little Patuxent Parkway, Suite 475, Columbia, MD 21044
Vehicle Donations
Donate your car, boat, motorcycle, or RV to NAMI Maryland and get a tax deduction for the market value of the vehicle.
For more information, please click here.




Shopping on Amazon
Shop at AmazonSmile and Amazon will make a donation to NAMI Maryland, Inc.
Click here to get started!
Or you can download this form & fax to 410-884-8695 or email to info@namimd.org
Workplace Giving
Donate to NAMI Maryland through your workplace giving campaign:
8568- The United Way
4186- The United Way of Central Maryland
80114- CFC of the Chesapeake Bay Area and National Capital Area.
4900- Combined Charity Campaign for Baltimore City
4900- Md Charity Campaign
Workplace Matching Gift Programs
This is an easy way to double the value of your contribution to NAMI Maryland! Many companies have Matching Gift programs that "match" their employees' donation to their favorite charities. Contact your Human Resources Department to find out if your company has a Matching Gift Program.




NAMI Maryland is a non-profit 501(c)3 organization. Contributions are tax deductible to the extent allowed by law. A copy of our current financial statement is available upon request. Documents and information submitted to the State of Maryland are available from the Secretary of State for the cost of copying and postage.